Ogiemwonyi positions for victory as APC finally nails Obaseki with the adoption of direct primaries.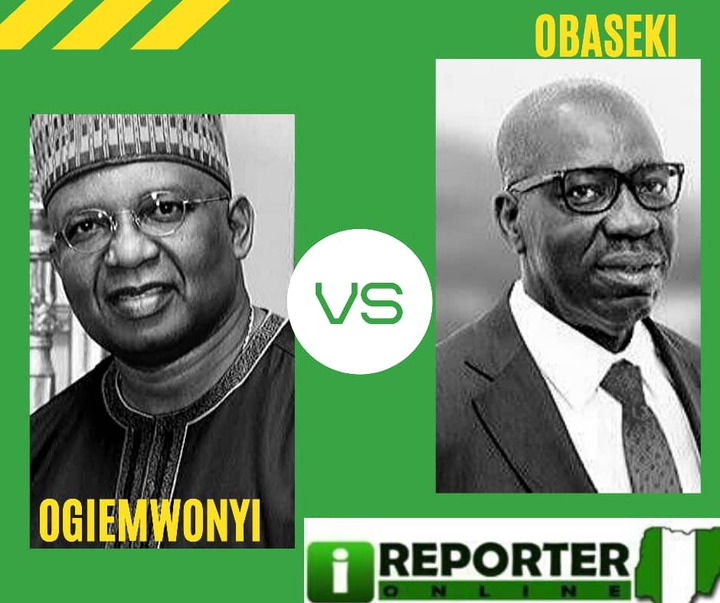 Edo State is not smiling at all, as political gladiators in the state have fully stepped into the ring. Sitting on the fence, procrastinating and even wishful thinking are now luxuries. The level of political activation is at full throttle.
Welcome to our daily updates tagged Edo Watch, an in-depth at behind the scene towards the build-up to Edo state 2020 election.
There is palpable unrest in the camp of Godwin Obaseki as news filtered in Sunday evening of the adoption of direct primaries by the APC for the coming Edo Governorship election primaries.
Read Also Meet the Nigerian man who has 6 Rolls Royces, 2 Bentleys, 2 Gwagons and lives in a $12m mansion
This development is very unpleasant to the OSM camp as a direct primary would signal the final doom of Obaseki/Shauibu joint ticket.
This development falls in accordance with our prediction days ago where we foretold APC suspending Obaseki in good time before the primaries to avert further damage on the party from within.
If the suspension signalled the end of Obaseki in securing the party ticket then the adoption of direct primaries crowns the cremation of Obaseki, It's like killing an ant with a sledgehammer.
The implication of this adoption is simple , if Obaseki who is now pleading with party leaders for forgiveness and is by chance pardoned, then the direct primaries would be his passing out parade from Dennis Osadebe Avenue.
Obaseki won't even subject himself to a direct primary without the support of Oshiomhole and EPM.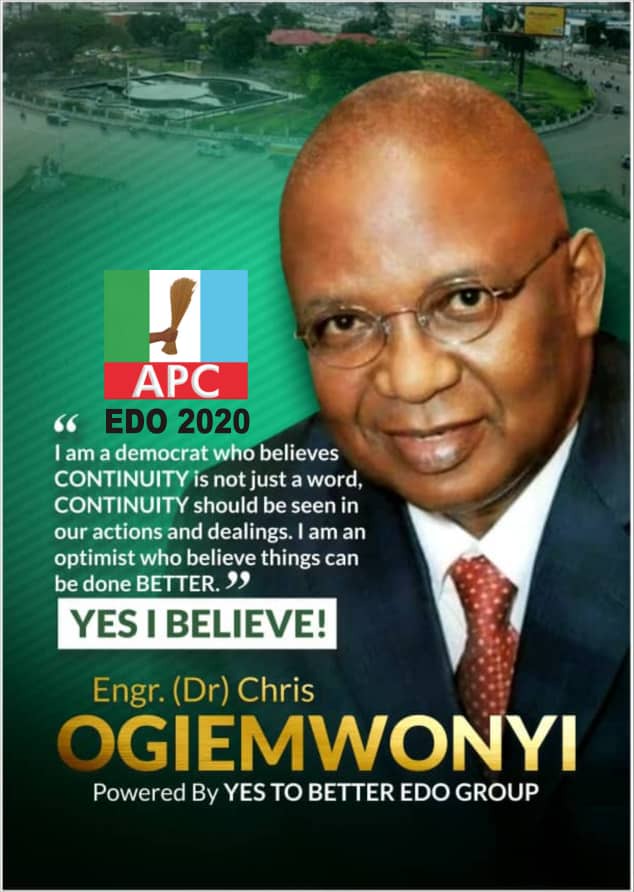 Already the camp of Ogiemwonyi is upbeat about the development. According to feelers gathered, Ogiemwonyi has positioned himself to key into the unfortunate circumstances of Obaseki and use it to his advantage in clinching the party ticket.
Ogiemwonyi has since launched a statewide consultation with party members and delegates. Last week saw ground forces of Ogiemwonyi invading the traditional grounds of Philip Shaibu in Edo North.
Our reporters would take to the street coming days to extract the views of party members as regards this recent development.
This is a developing story as more details would be disseminated as they unfold.
Osigwe Omo-Ikirodah works at iReporteronline and writes in from Benin City.
Read Also My husband left with my 10m now he is back-Lady seeks advice on what to do
from iReporter Online https://ift.tt/2QMKnNU
via
IFTTT