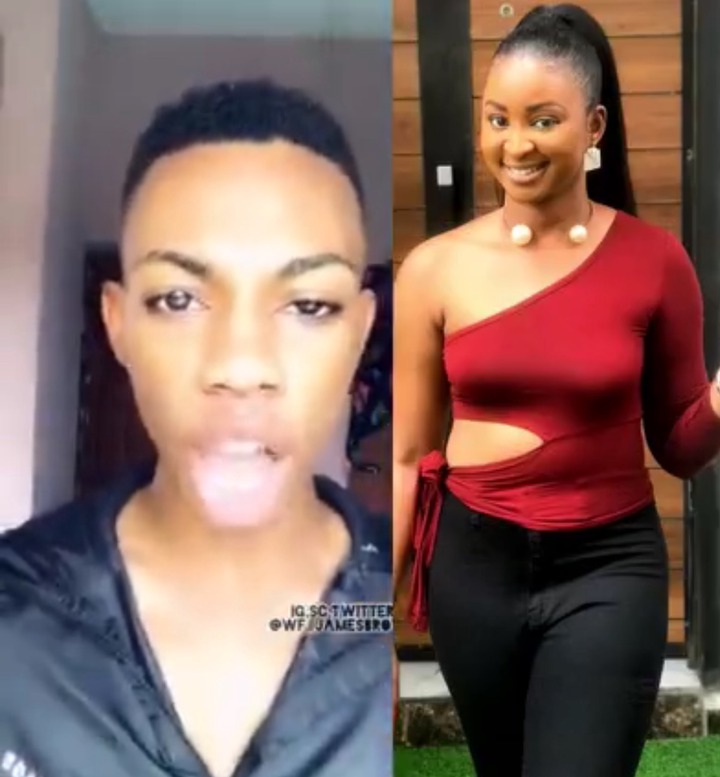 Cross-dresser James Brown has taken to social media to drag
Internet sensation and cross-dresser, James Brown has slammed actress Etinosa for using using a Bible as an ashtray.
He said the actress is looking for publicity and that her market is not going to sell adding that she will be strike by a thunder.
He said, "This is astray. The thunder that will strike you will be black and white because do you know why? Your market no go sell."
He said the actress should come out clear to apologize to people.
It should be recalled that earlier in a video, the Warri born actress thrashed Prov 22:6 saying it's a scam.
She said, "The things I'm not supposed to do. The things I don't want to do, I find myself doing those things.
The things my mother brought me up to hate and avoid, those are the things I now love and enjoy. Proverbs 22:6 says, train up a child when he is young and when he is old he will not depart from it.
Nobody can blame my mother, she trained and trained and still training and I'm still departing. Prov 22:6 issa scam".
However the controversial actress also said she needs a Quran to smoke with as she did with the Bible.
Her words, "I need a Quran ASAP!!! Bombo fvcking clat! Give me a Quran and I will mess it up in two seconds.
Who the fvck do you think you are to threaten me with a textbook named a Quran or a Bible? Are you mad? Are you a bastard?"
from iReporter Online https://ift.tt/2RlwmaD
via
IFTTT