David Adeleke a.k.a O.B.O is now a Chief oh. I can assure you that this is not an 'Audio' Something oh. It is real! The interesting thing about his chieftaincy title is that he was honored far away in Delta state and not even in his own state' Osun' nor in Lagos where he resides.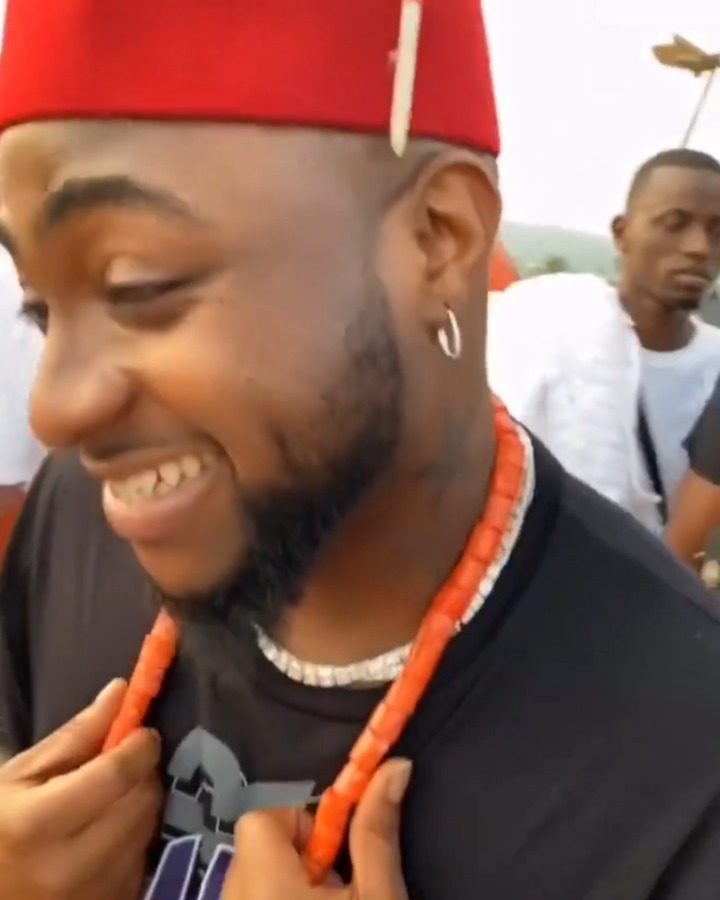 This is truly 'A Good Time' for The African Superstar, just in a space of 2 months, He Engaged his beautiful girlfriend Chioma his lover, welcomed a bouncing baby boy, released a new album after seven years and now a Chieftaincy title in Ibusa.
Ibusa is a town in Delta state, which was known as Igbuzo or ibuzo before its Anglicisation by the early British missionaries. It is the hometown of Davido's close associate and Lawyer, Bobo Ajudua who is the son of the popular Fred Ajudua. It is also the home town of the popular Professor Pat Utomi.
The Assurance hitmaker who landed in Enugu airport on Friday with his father's private jet where he performed before heading down to Delta state where Davido Live in Asaba was taking place.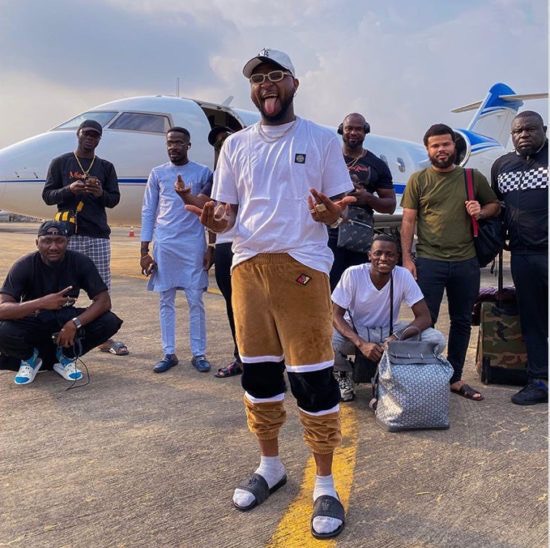 No Doubt that Davido is loved around the country and Asaba is not an exception, the fans came out to the stadium to show him massive love after he was given the chieftaincy title, the excited fans made it hard for him to perform as they try to jump on stage to touch the latest international Chief.
In Nigeria, Chieftaincy titles are given to distinguished members of the society after due consultation by the traditional rulers and its cabinet. The honor can be extended to anyone who the community finds worthy to make an ambassador irrespective of their origin.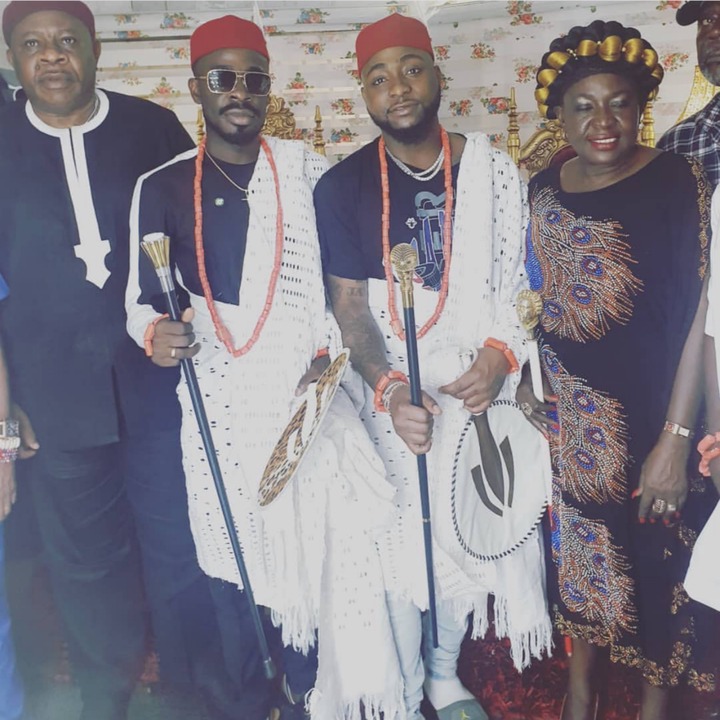 Many notable international stars has been conferred with Chieftaincy titles across Nigeria. Billionaire Hip hop mogul 'Jay Z was turbaned in Ilorin, Kwara state in 2006.
In 2009, Hollywood actor Forest Whitaker was given the title Nwannedinamba of Nkwerre in Imo state while in April 2018, UK superstar rapper ' Skepta' was given the title of Amuludun of Odo-Aje" ("Chief entertainer") in Ogun state.
Now that O.B.O is a confirmed Chief, it means that Chioma who was absent in the chieftaincy occasion is now a LoLo. In few months they will tie the knots traditionally in Imo state which is the home state of Chioma his lover.
With 30 billion in his account, I expect Davido to be given more Chieftaincy titles around Africa.
from iReporter Online https://ift.tt/2LbC9vC
via
IFTTT