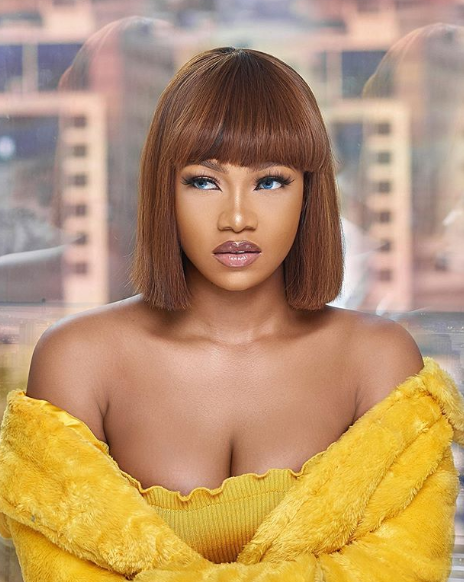 Ebuka: Give me three characteristics of what a Big Brother winner should have.
Tacha: Tacha! Tacha!! Tacha!!
At the time, Big Brother Naija housemate, Tacha drew flak from Nigerians who thought her response to Ebuka's very simple question was yet another proof that she didn't deserve to be on the show. Her fan base, at this time, was not as solid as it is now but a good number of people who tweeted in her defense called Ebuka out for what they described as subtle partiality against Tacha.
Following her eventual disqualification from the show for violent behavior towards a fellow housemate, Mercy, it became apparent that Tacha had drawn thousands of fans from across the continent and these ones were taking no prisoners. It has been two months since the show ended with Mercy emerging winner of the grand prize; but as far as a fan club goes, Tacha's remains unbeatable.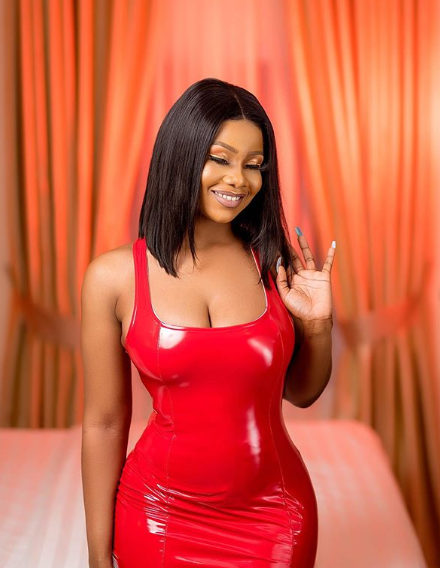 Like most of the other housemates, Tacha has signed endorsement deals with multiple brands and seems to have won herself some celebrity goodwill. But unlike the other housemates, Tacha's fans have grown into a force. From providing a solid defense against her 'haters' to rallying to position her for international recognition, Tacha's fans may be primed to build her a whole new country if Nigeria becomes uncooperative (we hear they have an anthem). It is hard to forget the time they collectively tweeted at American talk show host, Ellen DeGeneres, appealing to her to invite Tacha to her highly rated show, Ellen.
Along with their constant efforts to ensure her place on top trending topics on Twitter every day without fail, this community is dedicated towards other offline amplification efforts for brand Tacha. It is beautiful to watch the lengths these people would go to see Tacha thrive but their loyalty leaves one with many questions and the first is, "Who are Tacha's Titans?".
Other questions that this situation raises include, but are not limited to, "Who funds their efforts?", "Do they have 9-5 jobs?", "How long will this continue for?", and "What is the intent of all of this?".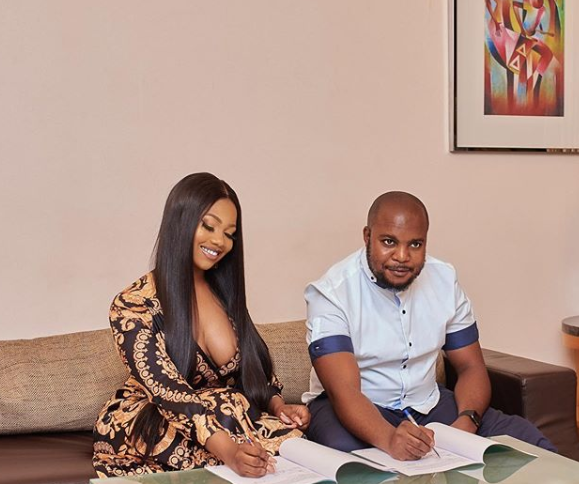 We may never get answers but at the time of her disqualification, Tacha caught the attention of artiste manager and Tiwa Savage's ex-husband, TeeBillz who immediately declared interest in making her the biggest celebrity out of Nigeria. His intent was clear and so far, between then and now, one can say he has done a fair job of getting her good press and hopefully, a lot of money in the bank. Although TeeBillz constantly acknowledges the immense support of Tacha's Titans for his cause and mentions a few names of people who spearhead the movement, it remains unclear how this community operates.
With her recent partnership with vodka brand, Ciroc and fitness brand, GetFit; the royal welcome she received on her trip to Ghana; and other calculated and excellent efforts to make brand Tacha go global, one can safely declare that Tacha's Titans are unstoppable. You may not agree with their ways and it may forever be unclear how they operate but thanks to her Titans, Tacha is the ultimate breakout star of Big Brother Naija and we love to see it.
If this isn't Pepper Dem!
from iReporter Online https://ift.tt/2r3MtiI
via
IFTTT