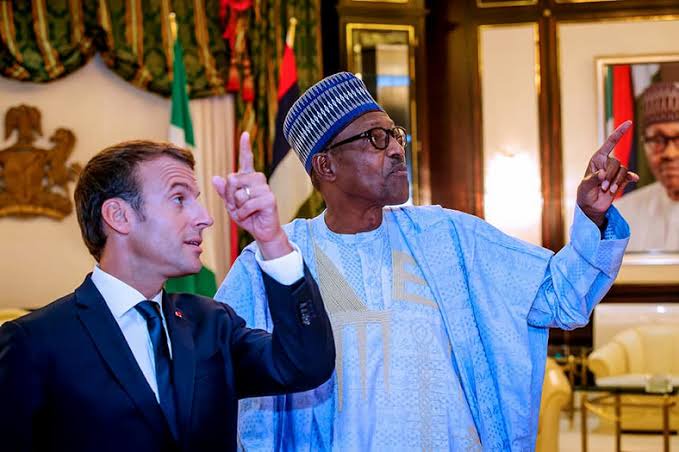 President Muhammadu Buhari has sent a condolence message to France in less than 24 hours after the news broke out that they lost some soldiers in Mali.
The French military who were on peacekeeping mission in Mali were involved in helicopter collision that claimed the lives of 13 French soldiers.
President Buhari's personal aide, Shehu Garba made known the president's condolences within 24hours of the incident.
The president's fast response has gotten many Nigerians angry who feel that the president was proactive in commiserating with foreign nationals, but allegedly waited for six days to speak up on National incidents, such as the Kogi State PDP Women Leader's murder.
In his remarks, the President appreciated France for their help in fighting terrorism in Nigeria and prayed for the families of the deceased soldiers.
This is the President Buhari's full statement as reported by Shehu Garba
"I am deeply saddened by the news of this helicopter accident that claimed the lives of 13 French soldiers during an operation against the terrorists in the country.
"We recognise France's extensive experience in the war on terror and their assistance to African countries, including Nigeria, to tackle terrorism that poses the greatest security threat to the affected countries.
"Terrorism is a global problem that demands international cooperation, and I praise the efforts of the French government in assisting us in confronting this monster.
"On behalf of my government and the people of Nigeria, I extend our heartfelt condolences and prayers to the families of these patriotic soldiers that died in the line of duty. May their souls rest in peace."
Nigerians React To President Buhari's Condolence Message To France
Nigerians have reacted negatively to the president's condolence messages, saying that he wouldn't have been so prompt if it were Nigerians that died.
See some of the reactions from Twitter.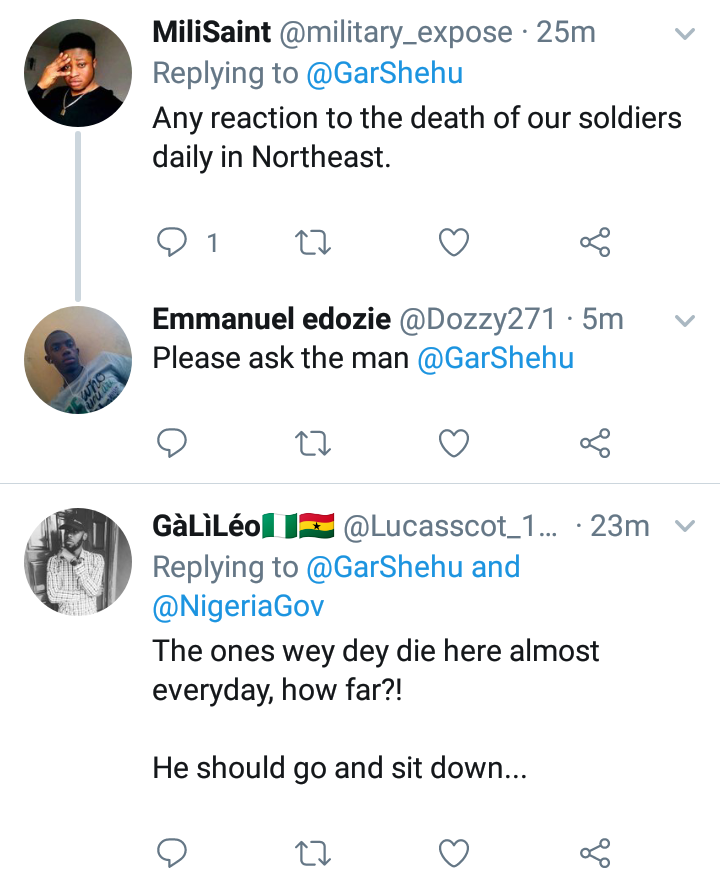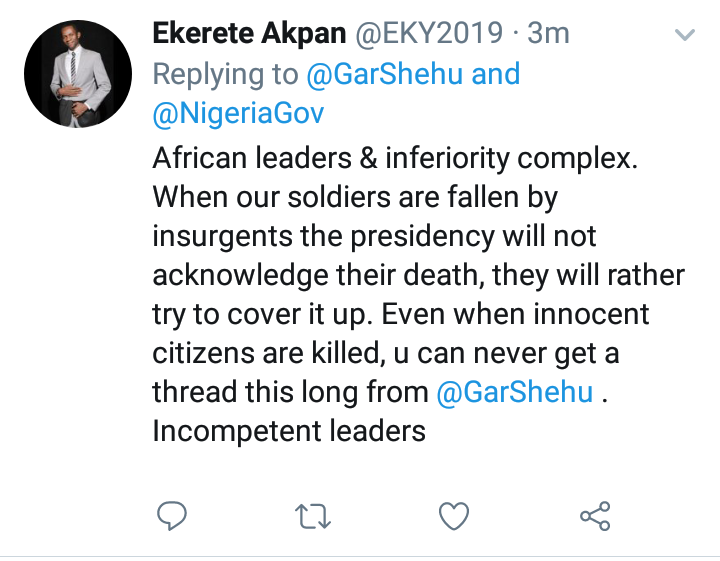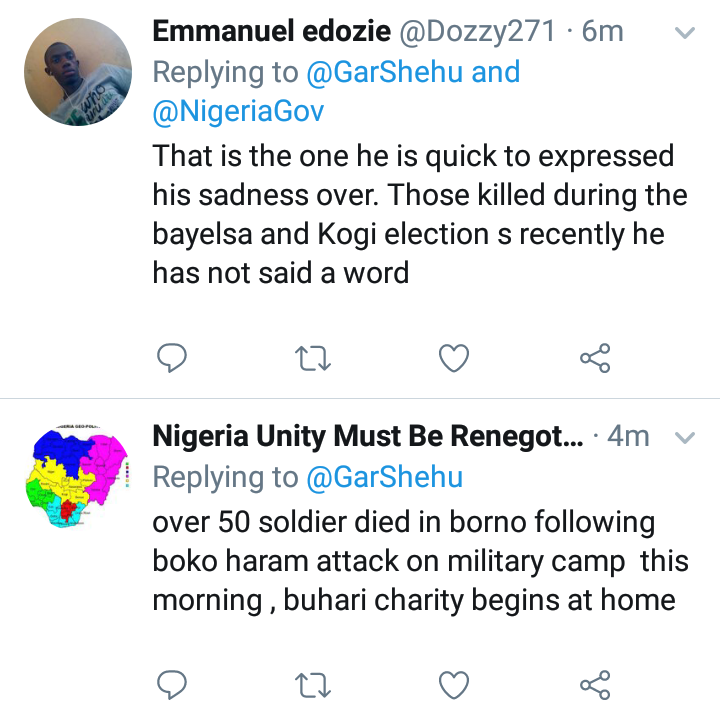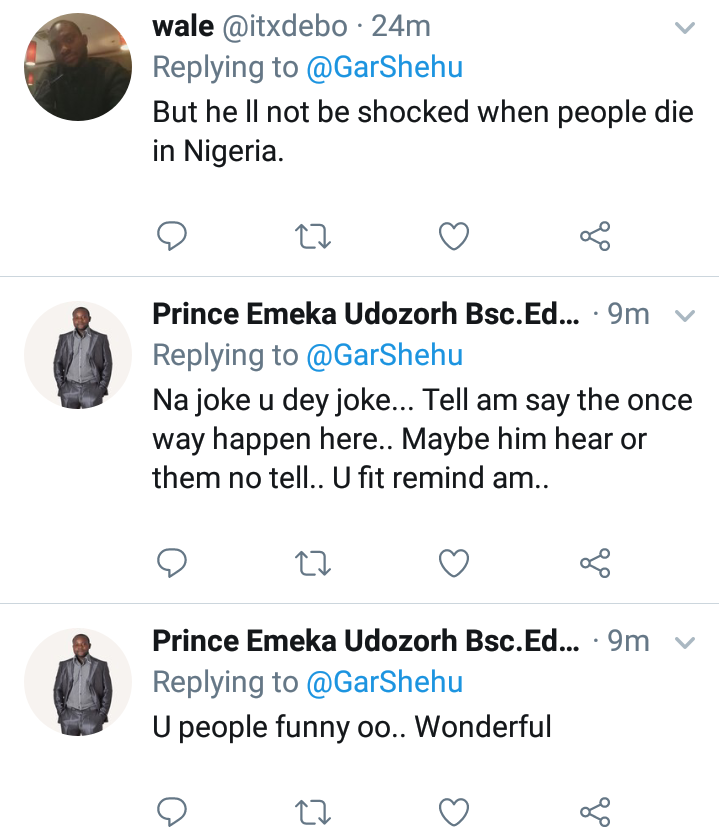 What do you think?
from iReporter Online https://ift.tt/2XTKdXi
via
IFTTT