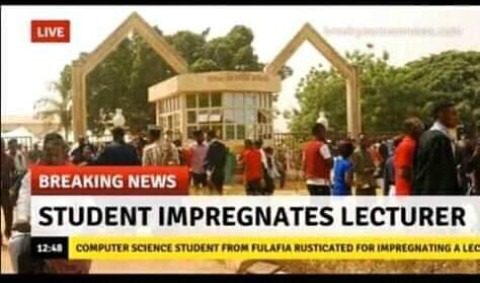 Yesterday the internet was abuzz with news on the rustication of a student for impreganating a female lecturer at Federal Univeristy of Lafia.
The student named Kelvin was found guilty by the school senate for such a promiscuous act.
Since the news of the expulsion hit the internet, people from across the globe have highly condemned the act quering the motive behind the suspension of Kelvin.
They wondered why an act of two adults should be melted with such severe punishment by the school authorities.
See reactions from a cross-section of internet users around the globe.
Kate: "Why must he be expelled? He did not rape the lecturer
They are both adults
The lecturer lure him and as a man he did it, he did not rape him. And the lecturer is not complaining
Why are the board of the school killing themselves over another man's headache? Abeg bit sue the school joor.
Olukorede: And what did they do to the lecturer. Is the student underage or overage or is the lecturer a young girl.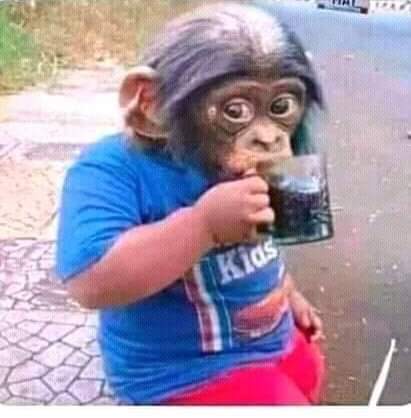 Patrick Kc: That is very stupid of the authority that made that judgement. You can see that it was the lecturer that went to the student. I am clapping for that student he tried. This a high level of injustice. That student deserves free education and free feeding from the school account. Is an honour to him impregnating his lecturer not minding that the student might be under pressure by the love of the lecturer? Don't humiliate the student, because expelling him is humiliation.
Joseph Chibuzor : The expulsion is uncalled for because the parties involved are adults and knows what is good for them. So, there is no crime there.
Ahmed: Blood of Zachariah why expel the boy? Is the boy denying the pregnancy? Is the lecturer woman not capable of giving birth? Can't the boy or man marry the girl or woman? What kind of useless judgement is this by expelling this man(boy) abeggy free the guy he is now a married man except if the school says impregnate ur lecturer we expel you toh.
Sulaiman Mustapha: Lol this is Injustice to the students, the lecturer is the one supposed to be expelled for growth indiscipline and immoral!
Felix: And what happened to the lecturer? Is she also expelled?
Jane Musa: Don't separate husband & wife, let the guy finished his education, if not,na the woman go they take care of the baby only.
The comments are actually endless.
What is your take on the vexed issue?
from iReporter Online https://ift.tt/2XR06O4
via
IFTTT