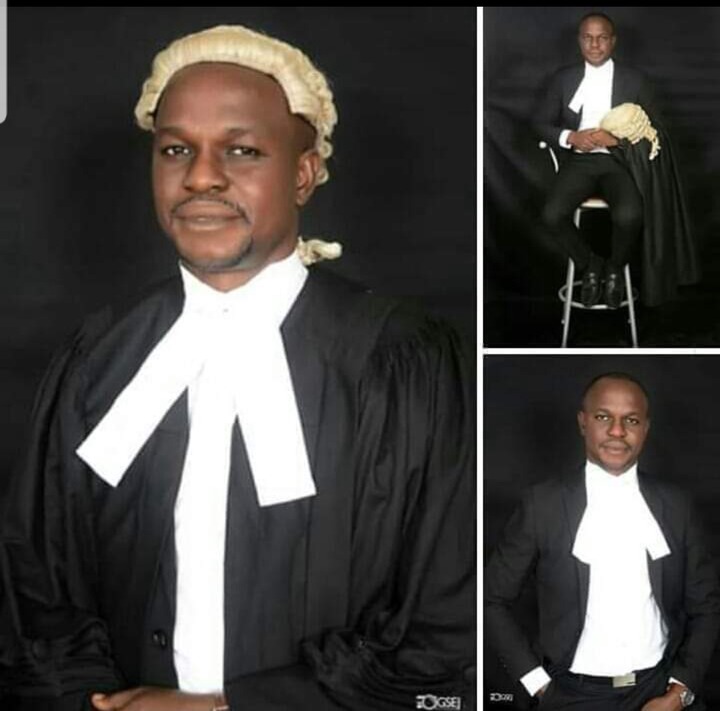 This life we should all pray for grace. Most times when the doors are closed it's because we deliberately close our mindset towards greater things.
We always tend to look at the past and how life has treated us unfairly.
Instead of us to concentrate on the present and tap into the resources, it offers to propel ourselves to greatness. Every disability comes with ability.
Here is a man who was thrown in jail, betrayed by those he trusts, abandoned by friends and family over a crime he knew nothing about.
An innocent man treated unfairly, but instead of him to dwell in his impasse he took up the pieces of his life and put them back together.
Meet Akpoghene Edeno.
According to the words of a facebook user who shared the good news on his wall.
"Akpoghene Edeno is my childhood friend who spent twelve years in prison for a murder he didn't commit. He wrote WAEC while still in prison.
He came out in 2012 and immediately proceeded to the University of Benin to study law. Today, he has been called to the Nigeria bar.
His story is a testament to how indomitable the determined human spirit is.
He could have been bitter at the society for the injustice of suffering for an offence he didn't commit.
He could have been depressed. But he chose to show up and face the challenges of life.
Congratulations, my brother. The sky isn't even your starting floor!
Wow, you can see a living testimony of greatness. Don't let anybody or anyone take the never give up the spirit in you. Keep pushing and you would arrive at your desired destination.
Congrats once again Akpors.
Osigwe Omo-Ikirodah works at iReporteronline and writes in from Abuja.
from iReporter Online https://ift.tt/2R3yjZg
via
IFTTT