After beating thousands to qualify as a contender for the biggest reality show in Africa, this babe went ahead to defeat other contestants to the grand prize.
She almost lost her sanity in a fierce finalist group, not forgetting her weavon too, in the battle for body odor versus sleep around, that fight was sha epic after the nkita and chiwawa one, just to flash una memory back, to become the first, as in, the first female winner of the big brother Nigeria reality show and suddenly suddenly (in dbanj's voice) madam realized,
"this thing it looks rosy on social media, it's not rosy, I think I want my old life back, I want to sleep and wake up when I want, don't have anything to do, don't have a calendar, but right now I have a calendar and it sucks."
So I am asking for a friend, does she need this kind of attention? Does she really want to be controlled by schedules and regulations? Are we not sure she now realizes that the fame is not as easy as she perceived? a lot of self-sacrifices is given to being famous and being rich. No be everything celebrity or famous people fit do for public and even for secret , because to over sleep sef na problem and when you get management wey dey your side to make money too then you're in for a ride.
Laugh out loud, as in LOL, that's all I suspect a lot of the people that voted for other candidates will be doing at this point especially those that contested and wished they won the first prize.
Lamborghini mercy sey you think say Tasha,Jackie, Diane, Seyi,Kimoprah, Esther, Frod, Omatsola, and even your husband Ike no wan trade places with you? Like you already stated, it does not get less stressful in being a superstar. The more growth you attain the more commitment and reduced self time you get and your own case is different because na people money you take balance your stardom, yes na the crowd way use them money vote you and campaign for you.
The likes of Chief Priest wey already don experience how celebrities repay people wey look out for them before dem blow ,so to whom much is given much is expected. I use God take beg you, before you come online to cry again abeg think about the village people, City people, quarrel and fight wey crowd enter for your matter before you become this superstar and if you still insist to cry again because of the pressure wey go surely come again abeg give me the money I take vote for you and also the 60million because me I no even need sleep sef.
But I understand say you be woman but no forget say there are other women that have been in this matter and are still there. It's ok to feel the heat, the idea is to go with the flow, it won't kill you.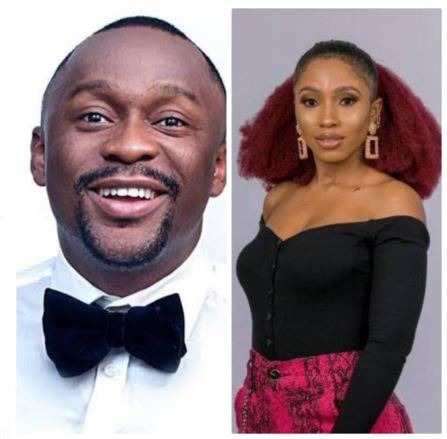 from iReporter Online https://ift.tt/35VJw2v
via
IFTTT